Playboy - Cartoon Condoms
For Indian audience
Project brief

In today's time people have become more comfortable in buying condoms. This is due to the media hype, sex education and AIDS awareness problem and campaigns by the Government. People know the advantages of using a condom and buying them.

Since Playboy is one of the world's best known brands, therefore it has introduced a new product in the Indian market called cartoon condoms which are targeted mainly for the youngsters & young couples, between the age group of 18 to 30. These condoms have a different perspective for selling condoms.

As Playboy always talks and showcases the enjoyment and the fun element by showing sexual content. Therefore playboy has made a unique identity in the market. Therefore it has launched new cartoon condoms that will create mood triggering point. It will be done in a very attractive & witty manner for the audience.

It will portray a serious topic in a humorous & naughty way. There will be fun element in the branding, packaging and in the advertisements which will create a spark in the people to buy them, rather than having sexual content on the packaging, for example. It will treat the topic in a light manner rather than showing sexuality in the content.

Primary audience will be teenagers and young couples between the ages of 18 to 30. The second audience will be people who are uncomfortable buying them. This will change the mindset of this audience group by making them confident in buying condoms.
After that I stared working on the print ad. I had taken playboy as my brand because it best fits for my target audience.

I had taken the men's health magazine because this magazine will help reach my ad to my target audience and also because my product is related to health awareness.

I decided to make a card fold out placed between the magazine. There will be a small vibrating device in between the fold so that when the card opens, it will slightly vibrate and therefore give the customer an interactive feeling to the product.

To make the product more exciting and unique I added an add on feature to the product. Its a cartoon condom which vibrates also. A device will be attached at the opening of the condom which will be vibrating and the whole condom shake.
By doing this my audience will really be eager to use such a product and experiment it because they also to try new things.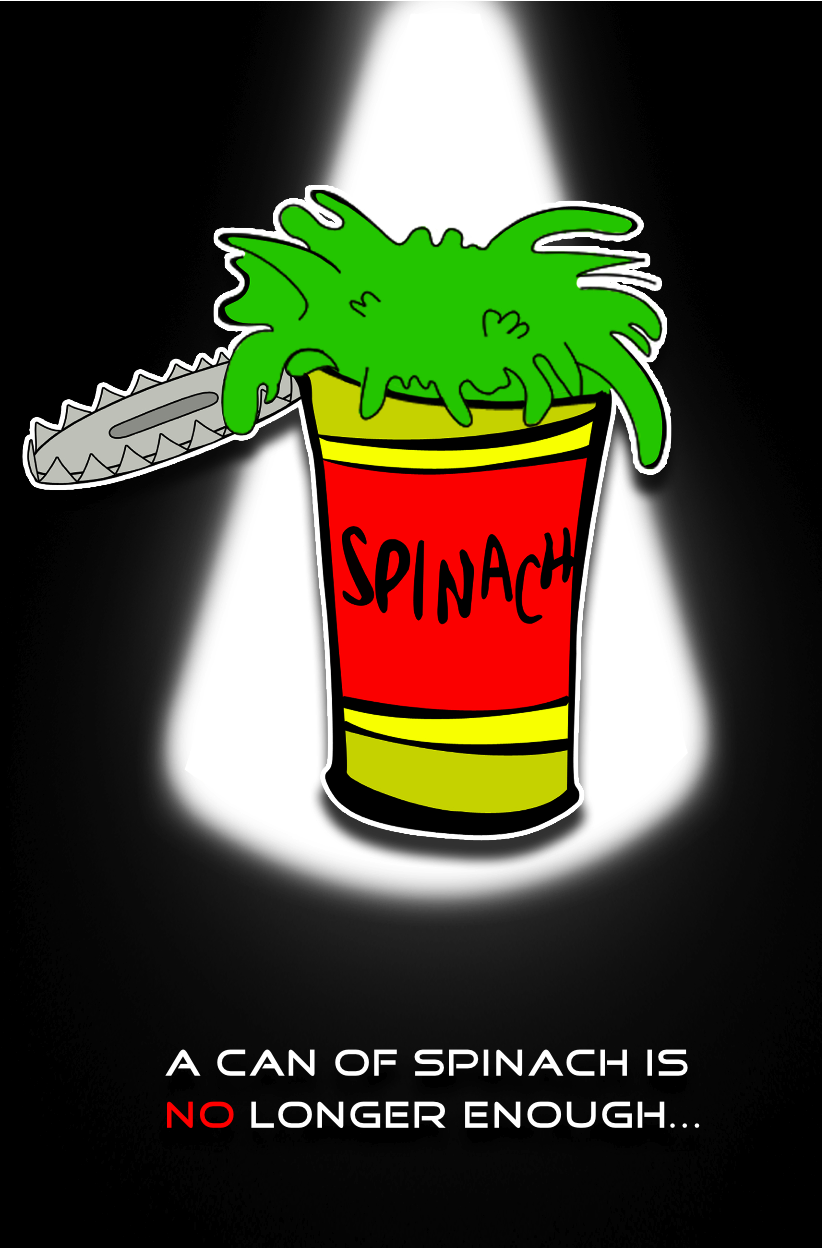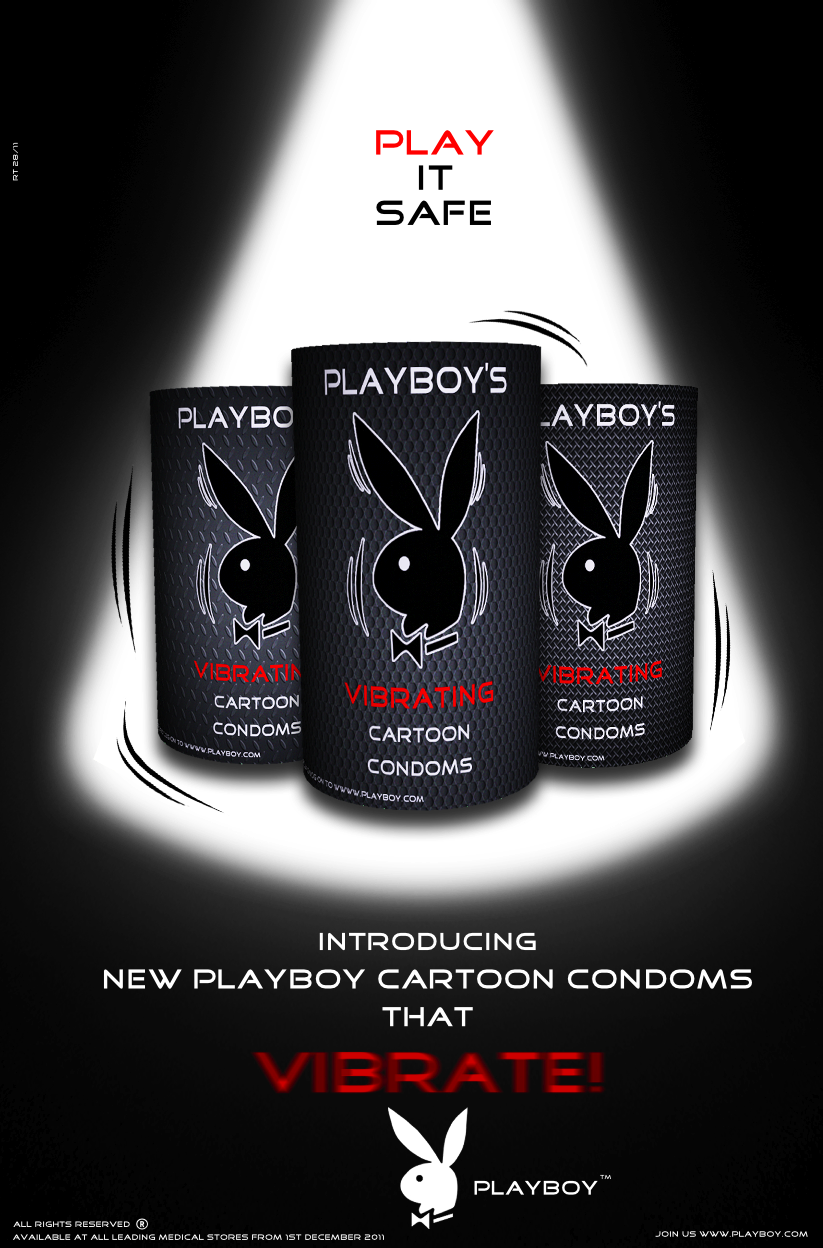 Actual fold out in the magazine - Men's Health.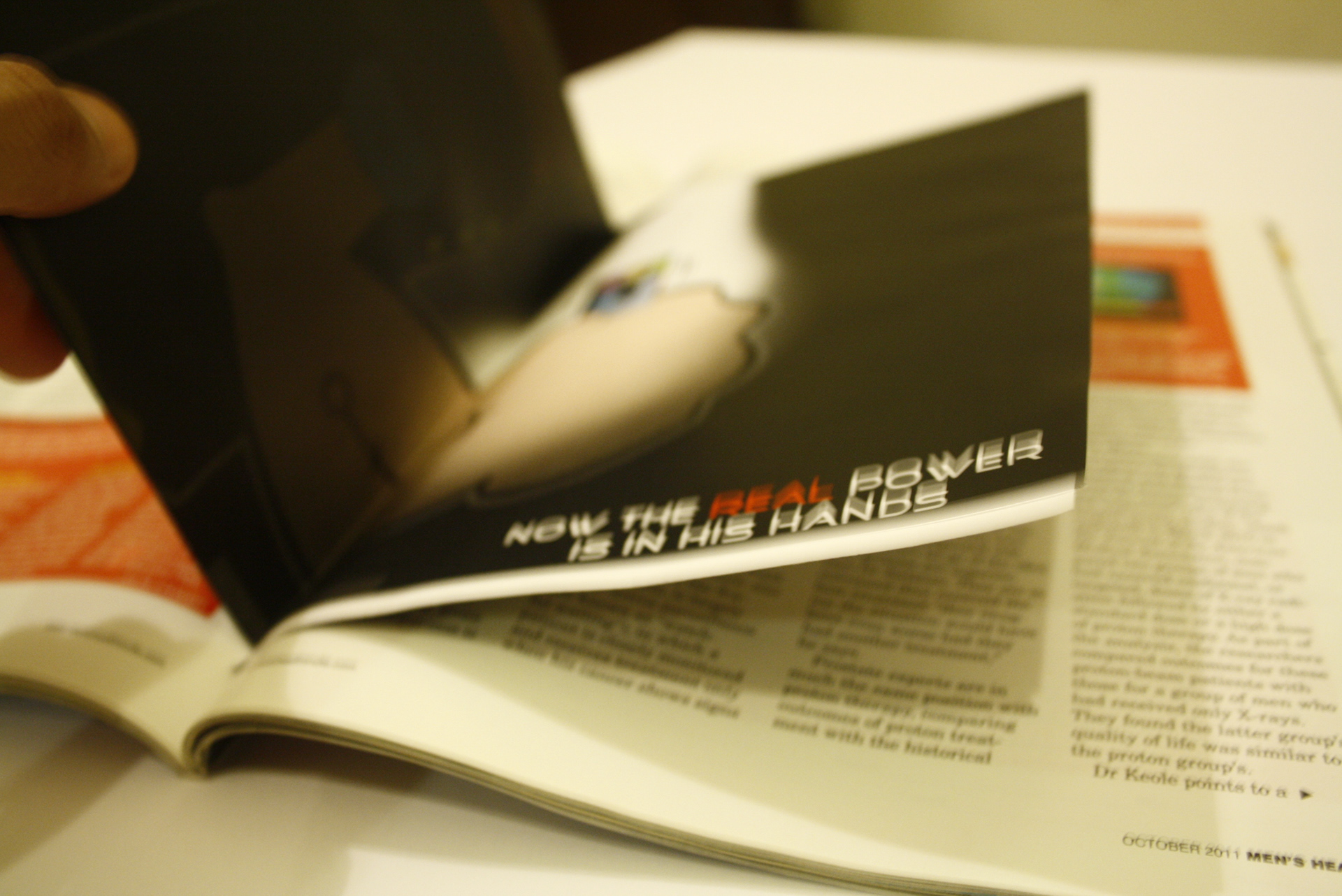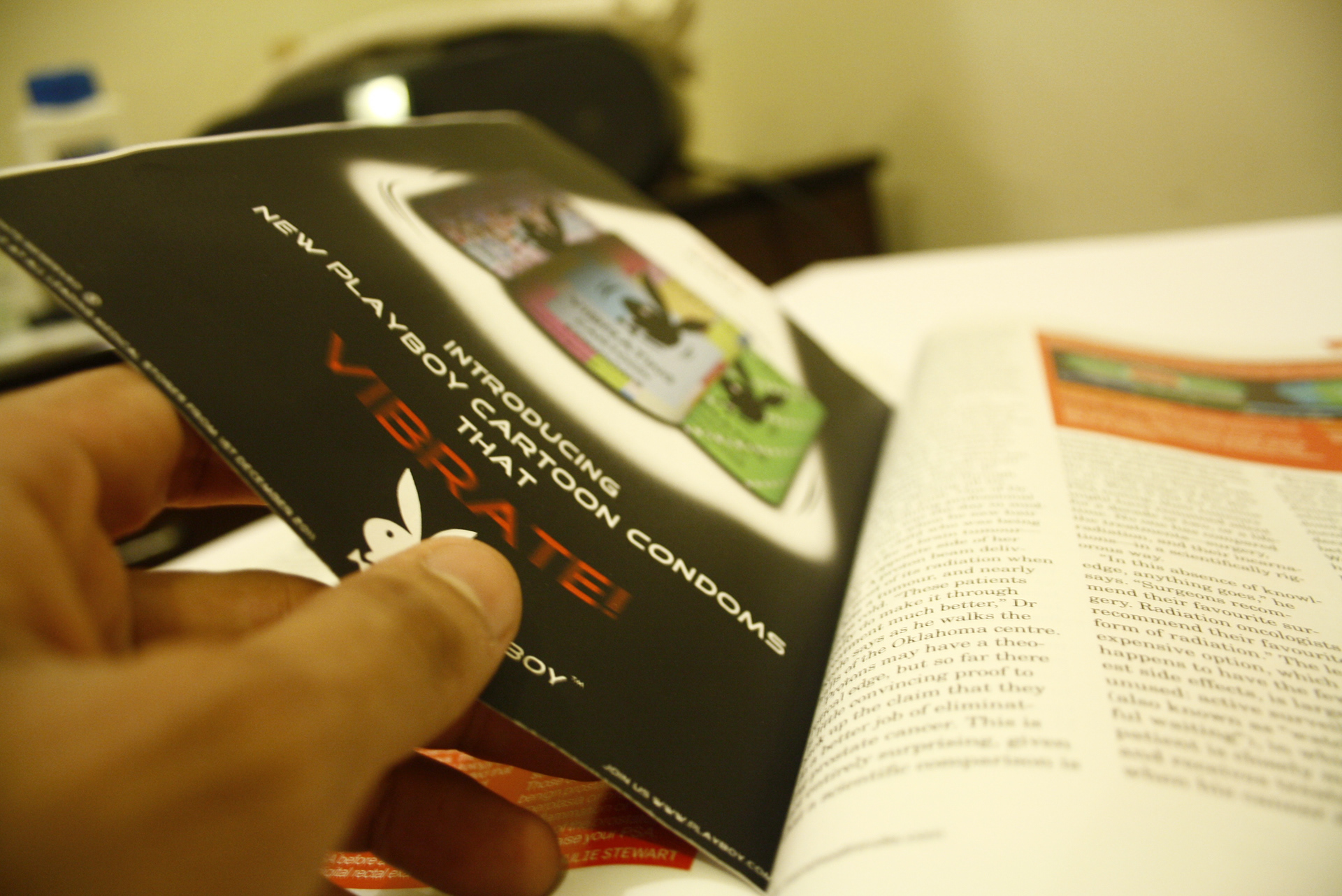 Packaging
Cylinder packaging